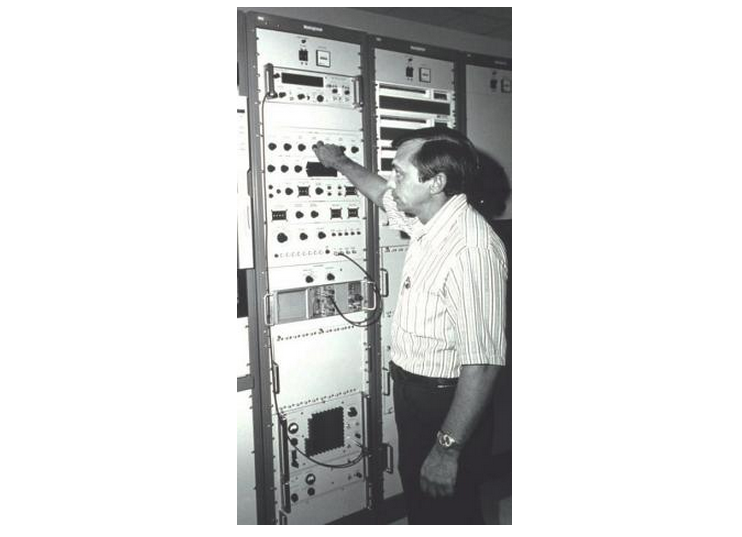 Last night, while driving home, I stopped at an intersection where work was being done on the traffic signals. Looking at the open control box I suddenly realized it was just a 19-inch rack inside the silver box. I think I even saw a network switch in there and a surprising number of mounted devices. That makes sense.
I've worked around the standard 19-in racks in data centers for a long time. Even before that, when I was in school, it was common for a physics lab to have a row of several 19-in racks. They were usually filled with instruments, controllers and maybe even an occasional computer though microcomputers, small enough to fit in a rack, were just beginning to appear on the scene.
Even large telescopes will have the standard racks mounted right on the back of the telescope, like the 120-inch telescope here at the Lick Observatory on Mount Hamilton.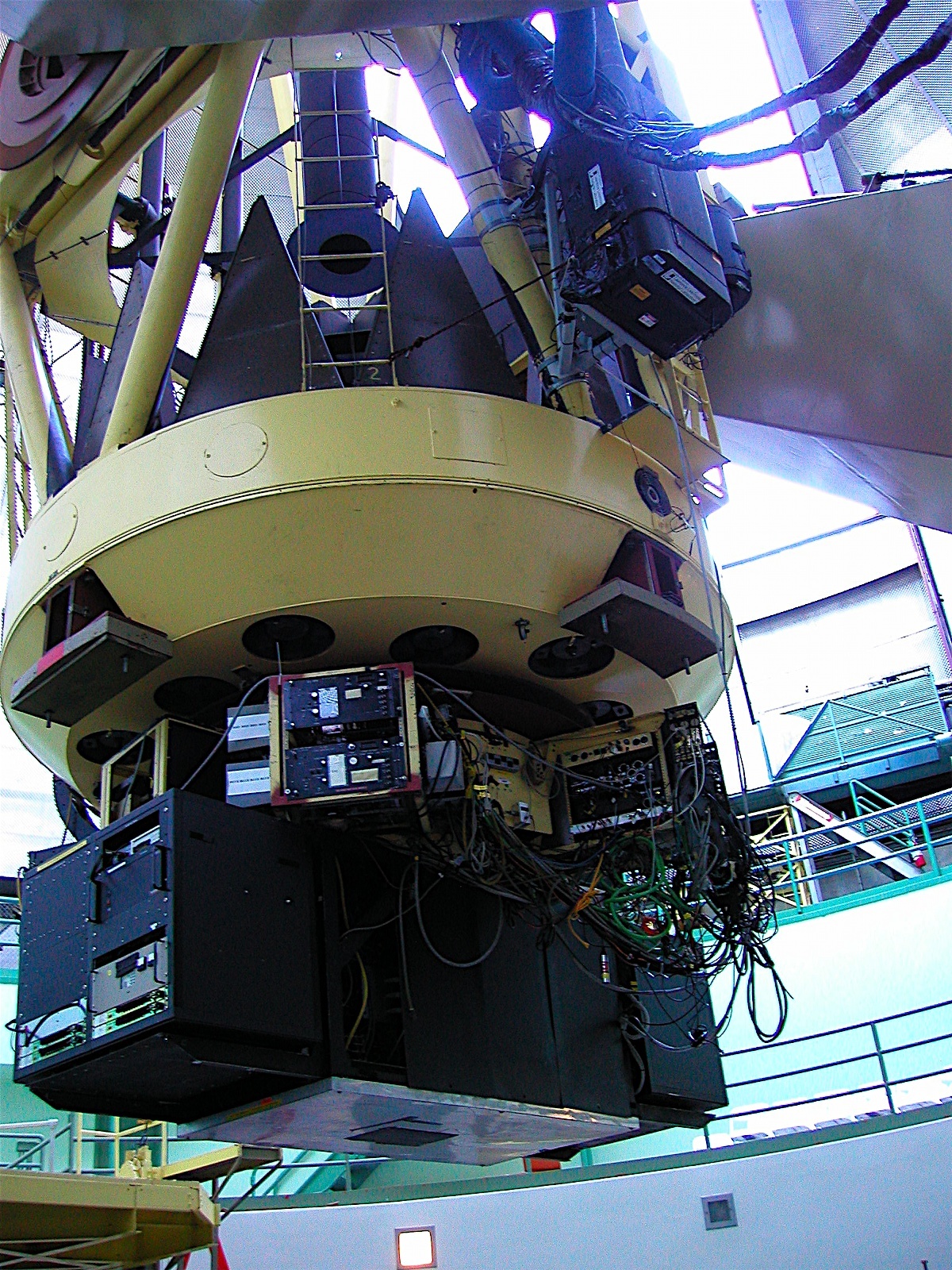 Where did they begin? An on-line article "Audio-Video Equipment Racks" credits Westinghouse.
The origins of rack mounting dates to the days of industrialist George Westinghouse way back in 1890. Westinghouse had first designed 19-inch shelving to house relay gear used in his railroad industry. Eventually, early telephone companies also adopted this 19-inch width.
For that reason they are sometimes called "relay racks." Wikipedia says the relay rack name came from telephony and then appeared in railroad signaling by 1911.
The Electronic Industries Alliance (EIA) "standardized them in its 310-D standard, first published in 1965." That standard included the 1.75-in rack space height and the 19-in width (482.6 mm).
Wikipedia says,
The 19-inch rack format with rack-units of 1.75 inches and holes tapped for 12-24 screws with alternating spacings of 1.25 inches and 0.5 inch was an established standard by 1934. The EIA standard was revised again in 1992 to comply with the 1988 public law 100-418, setting the standard U as 44.5mm (15.9mm + 15.9mm + 12.7mm), making each "U" officially 1.752 inches.
19-inch rack at Princeton.edu/~achaney.
Audio-Video Equipment Racks – Part 1 in the Practical Home Theatre Guide.
19-in Rack on Wikipedia.
Photo credit: US National Oceanic and Atmospheric Administration.
Lick photo: by the author.